Expert pet care advice from pet care experts!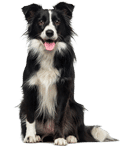 The Green Spot is proud to carry Quest in Omaha, Nebraska. Pet Quest is a dedicated group of people with one goal in mind: To give pet owners the information that they seek to be better pet parents. Our purpose is to gather the best information about caring for your pet(s). This means that we cover everything from general care to health, nutrition, training, and breed-specific information relative to your breed of pet.
The idea of Pet Quest came about because of a traumatic period in my life. The loss of my four-legged companion of twenty years. Her name was Midnight.
Dog Health
Abnormal Eyelid in Dogs
Bacterial Infection (Actinomycosis) in Dogs
Calcium Buildup in Lungs of Dogs
Defect of the Ventricular Septum in Dogs
Ear Cancer in Dogs
Gallbladder Obstruction in Dogs
Hair Follicle Tumors in Dogs